The Operational Management Committee is responsible for the day-to-day operational activities required to achieve the objectives of the Doherty Institute.
The Operational Management Committee
Professor Sharon Lewin – Director, Doherty Institute
Leading infectious diseases expert Professor Sharon Lewin is the inaugural Director of the Doherty Institute. Sharon is an internationally renowned researcher in HIV cure and an infectious diseases physician. She leads a large, multi-disciplinary research team at the Doherty Institute that focuses on understanding why HIV persists on treatment and developing clinical trials aimed at ultimately finding a cure for HIV infection. She has published over 200 publications and has been continually funded by the National Health and Medical Research Council (NHMRC) since 1993. She is an NHMRC Practitioner Fellow and also receives grant funding from the National Institutes of Health, the American Foundation for AIDS Research and the Wellcome Trust. She was local co-chair for the International AIDS Conference that was held in Melbourne in July 2014 (AIDS2014), which was the largest health conference ever hosted in Australia attracting 14,000 participants. She is a founding member of the Australian Academy of Health and Medical Sciences, a member of the NHMRC Council and Chair of the Health Translation Advisory Committee of the NHMRC. She was named Melburnian of the Year in 2014 and was the recipient of Research Australia's prestigious Peter Wills Medal in 2015.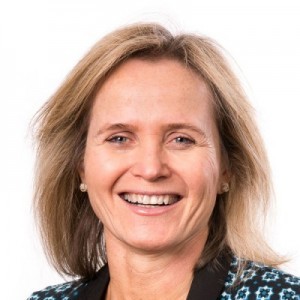 Dr Mike Catton – Deputy Director and Director and Head of Virology, Victorian Infectious Diseases Reference Laboratory
Dr Mike Catton trained in Microbiology, then Medicine at the University of Otago in New Zealand, and received his Fellowship at the Royal College of Pathologists of Australasia (RCPA) in Virology in 1992. His professional interests are in viral diagnostics, emerging viruses and laboratory bio-containment. He has served on diverse advisory committees, to government on public health and infectious diseases, and has consulted for the World Health Organisation (WHO) internationally. In 2003, Mike led a collaborative effort to develop Australian laboratory capacity for responsiveness to SARS. In 2007, his group jointly discovered a new arenavirus as the cause of a cluster of deaths among Victorian transplant patients. Between 2007 and 2014, he played a leading role in the creation of the Doherty Institute. In 2011, he received the Victorian Health Minister's award for an outstanding achievement by an individual or team in healthcare.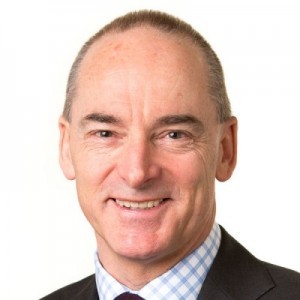 Professor Andrew Brooks – Deputy Director and Head Department of Microbiology and Immunology
Professor Andrew Brooks obtained a PhD in immunology from Flinders University and post-doctoral training in the National Institutes of Health in the USA where he developed an interest in how natural killer cells discriminate between healthy cells and those that are transformed or infected with viruses. His research at the Doherty Institute largely focuses on understanding the molecular mechanisms underpinning the recognition of major histocompatibility molecules by natural killer cells. These interactions appear to play important roles in regulating the capacity of natural killer cells to control the replication of viruses such HIV and Hepatitis C virus.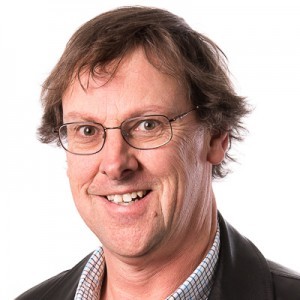 Andrea Fischer – Chief Operating Officer
For over 15 years, Andrea Fischer has worked in the development and implementation of public health programs in the Asia-Pacific region. After graduating from the Australian National University in Population Health and Epidemiology, she completed a Masters of Public Health at Monash University. Andrea's first international assignment was in India working on primary health care activities in Andhra Pradesh. Following this, she specialised in HIV prevention working in China, Vietnam, Indonesia, Malaysia and Papua New Guinea, primarily for the Burnet Institute. Prior to her role at the Doherty Institute, Andrea was the Executive Officer for AIDS 2014 held in Melbourne in July 2014. As Chief Operating Officer at the Doherty Institute, Andrea leads the Directorate team and is responsible for the development of the identity and strategic programs across the organisation.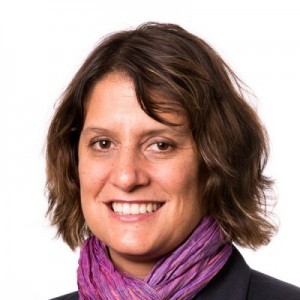 Professor Ben Howden – Director of Microbiological Diagnostic Unit Public Health Laboratory
Professor Ben Howden is Director of the Microbiological Diagnostic Unit Public Health Laboratory (MDU PHL), Medical Director of Doherty Applied Microbial Genomics and Head of the Howden Research Group. Ben is responsible for the provision of public health laboratory services, the translation of microbial genomics into clinical practice, and research investigating antimicrobial resistance and bacterial pathogenesis, evolution and host-pathogen interactions. Ben has been the recipient of many research awards including the American Society for Microbiology ICAAC Young Investigator Award (2011), the Australian Society for Microbiology Frank Fenner Award (2014) and the Australasian Society for Infectious Diseases Frank Fenner Award (2015). Ben is currently Deputy Chair of the Public Health Laboratory Network Australia, President of the Australian Society for Antimicrobials, and an Executive Member of the Australian Group on Antibiotic Resistance.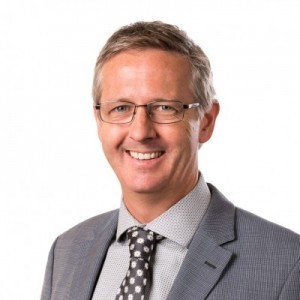 Professor Michael Richards – Director of the Victorian Infectious Diseases Service and Director of VICNISS
Professor Michael Richards is an Infectious Diseases Physician with particular interest in clinical infectious diseases, and healthcare-associated infections. He is the Director of the Victorian Infectious Diseases Service (VIDS) and inaugural Director of the VICNISS Coordinating Centre, which established the statewide surveillance program for healthcare infections. He is chair of the Healthcare-associated Infection Advisory Committee for the Australian Commission for Safety and Quality in Healthcare, Chair of the commission's Multi-resistant Gram Negative Task Force, and has been involved in the development of the Doherty Institute from conception.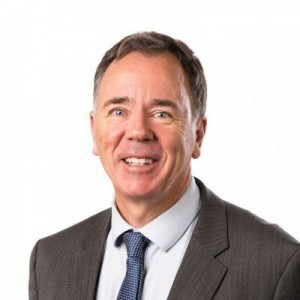 Dr Ian Barr – Acting Director of the WHO Collaborating Centre for Reference and Research on Influenza
Dr Ian Barr is Acting Director of the World Health Organization (WHO) Collaborating Centre for Reference and Research on Influenza. Ian has had over 35 years' experience in biological research and development in academic and other institutions. Ian joined the Centre in 2000 and has served as Deputy Director since 2005. He is an Honorary Senior Research Fellow at Federation University and an Honorary Professor at the Department of Microbiology and Immunology, University of Melbourne. Ian has authored/co-authored over 150 publications on various aspects of influenza, has several granted patents and has been the recipient of numerous national and international research grants.
Dr Kate Keech – Scientific Operations Manager, Department of Microbiology and Immunology
Dr Kate Keech is the Scientific Operations Manager for the Department of Microbiology and Immunology. In this role, Kate provides strategic and operational support for the academic teaching, research and technical service activities of the Department. Kate has had a long association with the Department, obtaining her BSc (Hons) and returning in 1997 as a Research Fellow in Professor James McCluskey's laboratory before taking up increasing managerial responsibilities from 2011. Kate's key scientific career achievements include the development and commercialisation of an improved diagnostic test for anti-nuclear autoantibodies in lupus. Kate was a key member of the team involved in planning the Doherty Institute, and counts successfully moving 350 scientists as one of her career highlights.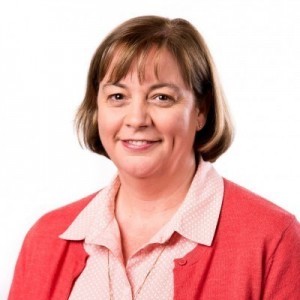 Anna Ayres – Operations Manager, Victorian Infectious Diseases Reference Laboratory
Anna Ayres is a Senior Medical Scientist and the Operations Manager for VIDRL. Anna is responsible for the day-to- day operations of the diagnostic services VIDRL provides for clinics and hospitals, as well as state and international functions. Anna has over 20 years of experience in research, with an emphasis on virology and molecular biology. Prior to her current role, Anna was part of the Research and Molecular Development department, investigating and diagnosing clinically significant hepatitis B (HBV) mutations. Anna's key scientific career achievements include the development of a diagnostic test involved in the identification of antiviral drug resistant mutations in HBV. One of Anna's more recent career highlights was as a key member of the project team involved in designing, planning and relocating VIDRL into the Doherty Institute.