23 Oct 2018
Claire Gorrie wins prestigious Victoria Fellowship
A Doherty Institute postdoctoral research fellow and bioinformatician who uses whole genome sequencing on multi drug-resistant bacteria collected from Melbourne hospitals has been announced as a recipient of the prestigious Victoria Fellowship.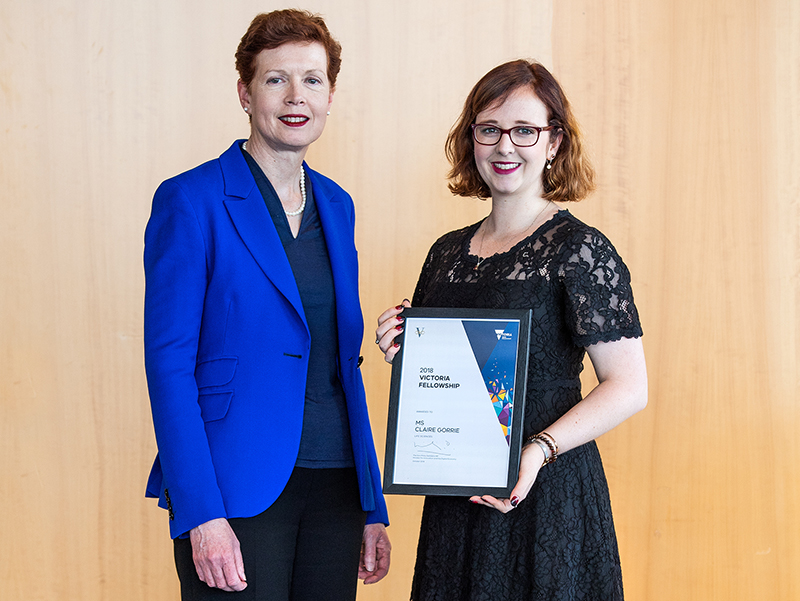 Claire Gorrie works in the University of Melbourne's Microbiological Diagnostic Unit combining the collected sequence data with patient's epidemiological data in order to identify potential transmission of these 'superbugs'.
"We hope to establish the feasibility and potential use of this approach for ongoing surveillance in hospitals, and to develop a computational pipeline that would allow ongoing automated surveillance of superbugs," Ms Gorrie said.
"The Fellowship will enable me to visit some institutions overseas that are also investigating similar approaches, including the Centres for Disease Control and Prevention and Public Health England."
The Fellowship will also support Ms Gorrie to attend major international conferences to present her work and get insights from individuals from a range of computational, research or clinical backgrounds.
"I am incredibly excited about the opportunity and the learning experiences I will get. I am very passionate about this project and its potential impacts and am grateful that veski sees the potential of this work too," she said.
The Victorian State Government engaged veski in 2013 to administer the Victoria Prize for Science and Innovation and Victoria Fellowships to provide Victoria's leading scientists and innovators with the support they need to develop life changing treatments.
Ms Gorrie joins 11 other early career researchers in being awarded $18,000 each to assist them with an international study mission, six in life sciences and six in physical sciences.
News Archive