13 Aug 2020
Meet the team: Australia's world-class immunology research boosted by Dr Nick Gherardin's research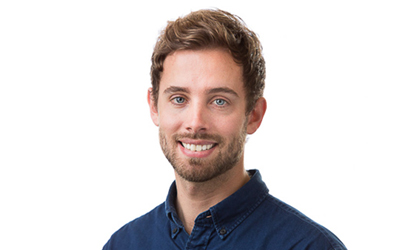 University of Melbourne Dr Nick Gherardin, Postdoctoral Fellow at the Doherty Institute
Can you introduce yourself and your role at the Doherty Institute?
I studied a Bachelor of Biomedicine at the University of Melbourne in 2011, with a joint honours project between the Department of Microbiology and Immunology and the Peter MacCullum Cancer Centre. I subsequently undertook a PhD as an extension of this project, where I investigated how T cells detect infected or cancerous cells and applying my findings to the setting of blood cancers.
Upon completion of my doctoral studies in 2016, I undertook further training at Harvard Medical School in Boston, USA, before returning to the Doherty Institute. Here, I'm working as a Postdoctoral Researcher and leading a small team within the Godfrey Laboratory, where our main focus is on the diverse biology of unconventional T cells.
What initially attracted you to the field of science your area of expertise?
The immune system is highly complex but is simultaneously incredibly elegant. Evolution has resulted in some fascinating solutions for highly complex physiological challenges. One of the best examples of this is T cell recognition of infected cells via the 'peptide-MHC' system. When I was first introduced to this process during my undergraduate studies, I was absolutely hooked. I'm now driven by the excitement of unlocking the secrets of the human immune system.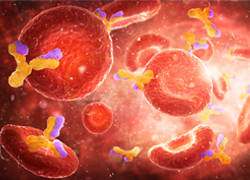 What are you currently working on?
Before COVID-19, my work has focussed on defining the fundamental biology of novel subsets of T cells that our group had recently discovered. We aim to understand how it is that these white blood cells can detect infected or cancerous cells and how we might harness this knowledge to develop new approaches to treating disease, with a particular focus on cancer immunotherapy. As part of this work, I developed a pipeline for producing biologics that bind and block any candidate protein. When COVID-19 emerged earlier in the year, I was able to rapidly apply SARS-CoV-2 viral proteins to this pipeline. I am now developing biologics that block and neutralise the virus.
How has your work needed to pivot due to COVID-19?
The biologics I'm developing are part of a wider, multi-institutional research team that's funded through the Medical Research Future Fund (MRFF). Between the different partners involved, we're aiming to develop a therapeutic that could provide a form of prophylaxis to prevent at-risk people from catching the virus, or passive immunisation to give to infected patients to reduce the severity of the disease. For me, this has represented an incredible opportunity to rapidly translate my skillset and expertise in an attempt to make a real impact during this pandemic. It's also been an opportunity to be creative, and some of the tools I've developed for this project have also made the basis for a candidate vaccine as well as a kit for rapid COVID-19 diagnosis, both of which are being developed at the moment.
How does this contribute to Australia and the field of science?
Australia has a rich history of world-class immunology research. Australians have pioneered many areas of fundamental immunology; producing two Nobel prize winners, Sir Frank MacFarlane Burnett and Professor Peter Doherty, Lasker Award winner Professor Jacques Miller, and countless other research leaders. To this day we remain at the forefront of fundamental immunology research, making seminal contributions to the various fields of immune cell biology, immunotherapy and vaccine research. It's an understanding of this fundamental biology upon which translational research is based, and Australia has the talent and infrastructure to continue to lead in this field. Continued investment in basic research is absolutely critical to the sustained success of biomedical innovation.
What do you see as the biggest scientific challenges in your area of work?
In the field of immunology, there are many areas of intense enquiry - we're continuously discovering new questions that we had never before even thought to ask. One broad area that I find particularly interesting is linking the immune system with physiological processes that are not typically associated with classical 'immunity'. For example, the immune system appears to be involved in processes as diverse as maintaining metabolism, setting circadian rhythms and even influencing neurological and behavioural patterns. Indeed, various immune components are emerging as key conduits that integrate signals from nutrition and the microbiome that influence these processes. Understanding this interplay is complex, but incredibly exciting!
News Archive