06 Feb 2019
Introducing our finalists in the Premier's Award for Health and Medical Research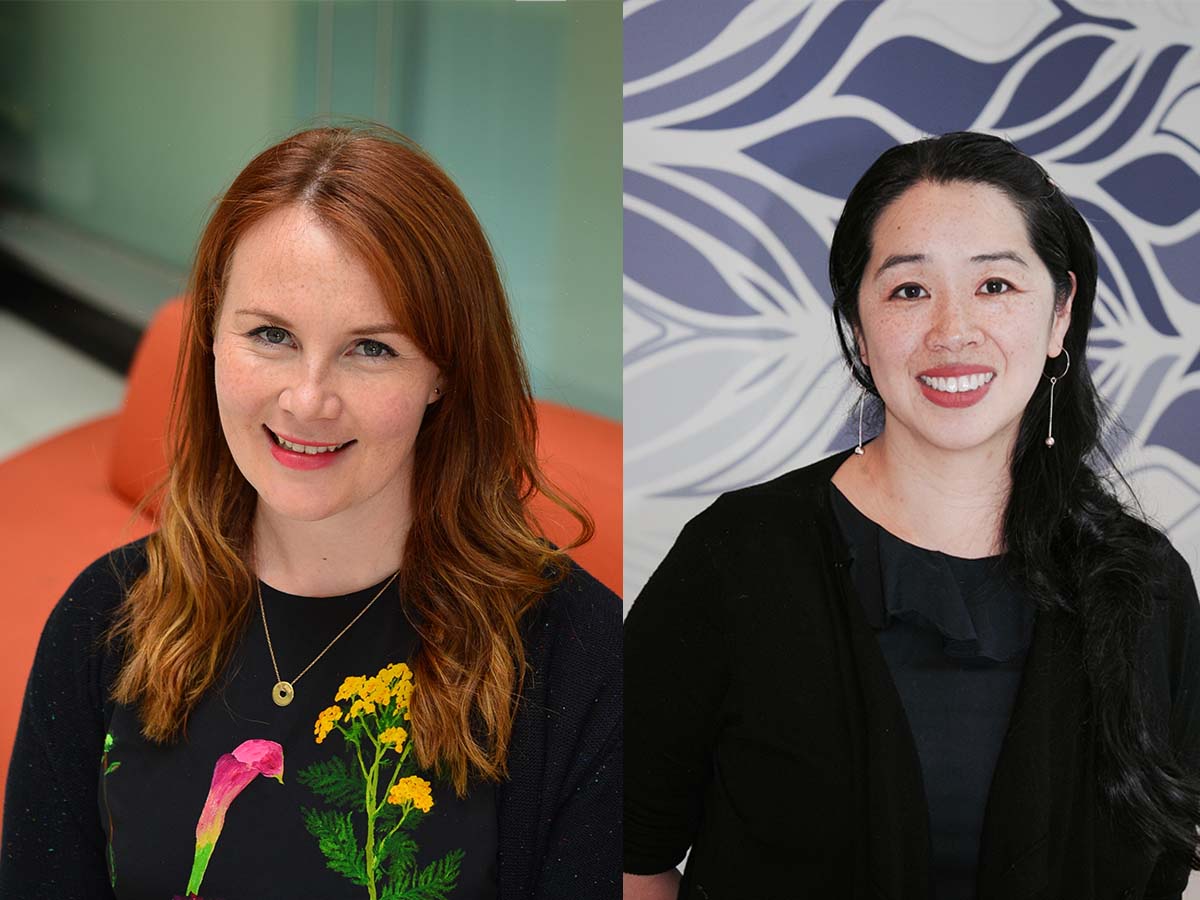 Dr Danielle Ingle and Dr Michelle Yong.
Two researchers who completed their PhD's at the Doherty Institute have been named finalists in the 2019 Premier's Awards for Health and Medical Research.
In its 25th year, the awards were established to recognise the exceptional contributions made by early career health and medical researchers in their PhD studies.
Dr Danielle Ingle completed her PhD at the Doherty Institute through the University of Melbourne, under the supervision of retired laboratory head, Professor Roy Robbins-Brown and Professor Kat Holt now at Monash University and London School of Hygiene & Tropical Medicine.
Her research, which combined traditional clinical microbiology and cutting-edge genomic methods, investigated the emergence of bacteria that causes serious diarrhoeal disease in humans, particularly in children under the age of five.
"My project was at the forefront of using whole genome sequencing technology to explore emerging pathogens, in my case atypical enteropathogenic Escherichia coli – bacteria that can cause severe childhood diarrhoeal disease, working with data collected through the Global Enteric Multicentre study based in South Asia and Sub-Saharan Africa," Dr Ingle said.
"My project had significant impact both in the basic research and public health spaces, providing a blueprint for exploring new enteric pathogens. I also developed new tools that have been implemented in public health labs around the world, highlighting the translational impact of my project, and provided important baseline data for the prevalence of antimicrobial resistance."
Dr Michelle Yong completed her PhD through Monash University under the supervision of Doherty Institute Director, Professor Sharon Lewin, Professor Paul Cameron, also from the Doherty Institute, and Professor Monica Slavin from the Peter MacCallum Cancer Centre.
"My research characterizes the viral related outcomes of cytomegalovirus (CMV) and HIV using a novel approach in patients with lowered immune systems such as stem cell transplant recipients, patients with blood cancers or HIV infection," Dr Yong explained.
CMV infections can lead to substantial issues such as invasive infection of the lungs and gastrointestinal system.
Dr Yong's cross-disciplinary research assessed a simple, rapid immune diagnostic assay in stem cell transplant recipients and HIV-infected individuals.
She was able to accurately identify and predict CMV infection and death in stem cell transplant recipients by monitoring the immune system.
"I showed that decreased function of CMV-specific T cells is related to risk of infection, and determined CMV infection can lead to other infectious consequences such as a four times increased risk of invasive fungal infection."
This internationally recognised research has led to significant changes in identifying and managing viral infections in patients with lowered immune systems.
Winners will be announced on 25 March, 2019.
News Archive