23 Apr 2021
Professor Sharon Lewin appointed President of the Scientific Advisory Board for French infectious diseases research agency
University of Melbourne Professor Sharon Lewin, Director of the Doherty Institute, has been appointed President of the Scientific Advisory Board for a new infectious diseases research agency in France, ANRS | Emerging Infectious Diseases.
The new entity will oversee all research for HIV, viral hepatitis and emerging infectious diseases.
The ANRS Emerging Infectious Diseases research agency brings together two existing organisations, the French National Agency for Research on AIDS and Viral Hepatitis (ANRS) and the Inserm-REACTing consortium for emerging infectious diseases.
It will be dedicated to the coordination and funding of scientific research in France.
Inserm-REACTing is similar to the Australian Partnership for Preparedness Research on Infectious Disease Emergencies (APPRISE), of which Professor Lewin is Chief Investigator. Professor Lewin was previously a member of the Scientific advisory board of the ANRS.
Professor Lewin said that the funding of the new agency highlights the importance countries are now placing on emerging infectious diseases. France will be investing 90 million euros a year in this new agency.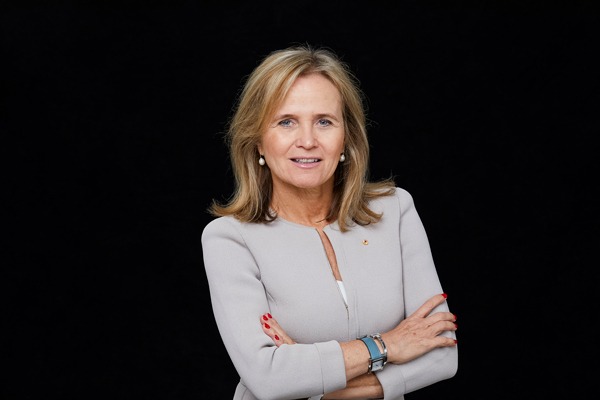 "The pandemic has emphasised the need for global investment and strategic commitment in this areas - the creation of this agency will go a long way to advancing research in emerging infectious diseases in both France and low and middle income Francophone countries," Professor Lewin said.
"I was delighted to accept the position and to offer scientific guidance to what will be a world-leading entity."
Professor Guido Silvestri, a Georgia Research Alliance Eminent Scholar in Comparative Pathology and Professor and Chair of the Department of Pathology and Laboratory Medicine at the Emory University School of Medicine, will join Professor Lewin as Vice-President of the advisory board.
Together with other members of the Scientific Advisory Board, Professor Lewin and Professor Silvestri will help define the major scientific directions and review the work carried about by ANRS | Emerging Infectious Diseases.
News Archive