28 Jul 2019
Viral hepatitis scoping review of the Pacific
The team has provided us with a synopsis of each site they visited, and the recommendations that arose.
Vanuatu
Postdoctoral Researcher Dr Nicole Allard and Epidemiologist Chelsea Brown completed a scoping review of viral hepatitis in Vanuatu from 20 to 24 May this year. The review team met with staff and representatives of the Ministry of Health, WHO Country Office, public hospitals, health centres, private clinic and pharmacies, a non-government clinic and other facilities involved in viral hepatitis testing and care in Port Vila and Paonangisu.
Based on routine testing in antenatal care, and screening of blood donors, it has been established that the prevalence of hepatitis B in Vanuatu is approximately 10. A comparatively low number of hepatitis C tests are undertaken and the prevalence is presumed to be low (around <1 per cent). The prevalence of hepatitis A, D and E are unknown.
Vanuatu are currently trialing drone delivery of vaccine to remote areas, enabling nurses to reach isolated areas on foot without having to also carry vaccine supplies. Whilst a national action plan for viral hepatitis was drafted in 2012, it remains in draft and currently, there is no treatment available for viral hepatitis in Vanuatu.
Recommendations arising from the review include updating the essential medicines list to incorporate medications for hepatitis B, and the development of testing and treatment guidelines for viral hepatitis in Vanuatu.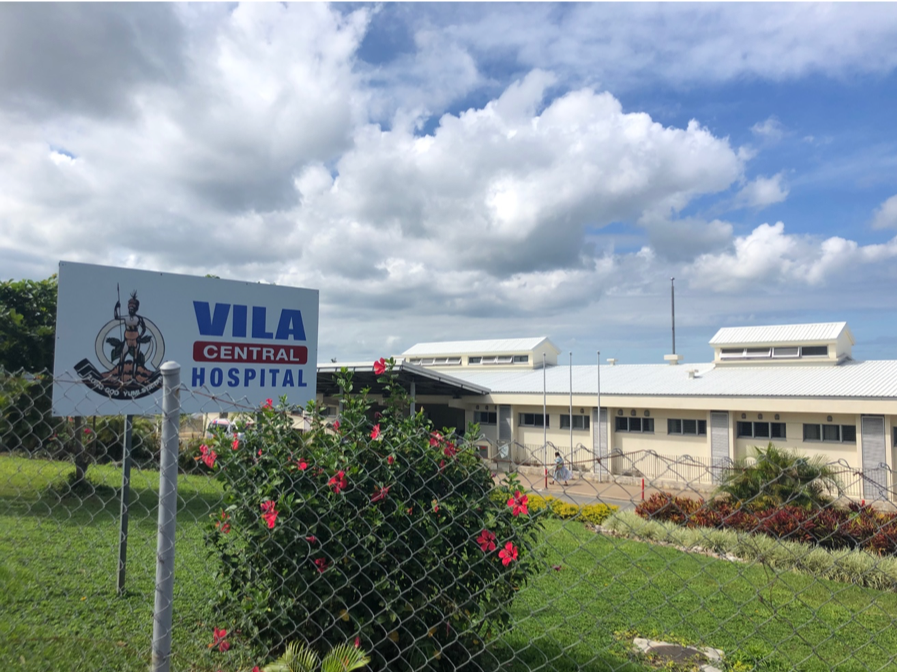 Vanuatu main referral hospital
Honiara, Solomon Islands
In June of this year, Nicole Allard and Epidemiolpogist Jennifer MacLachlan visited Honiara in the Solomon Islands to complete a scoping review there.
The high burden of hepatitis B in Solomon Islands is evident, with up to 20 per cent of adults living with chronic infection and hepatitis B related liver disease one of the most common causes of hospitalisation. The need for access to treatment to prevent these adverse outcomes has been identified by local doctors, with implementation of this requiring training programs and supply chain support.
Solomon Islands is well ahead of many nations (including Australia) in having a National Strategy for Viral Hepatitis which identifies specific actions and funding needed to improve the response. Hepatitis is becoming integrated into other national policies, and health promotion efforts are underway in order to improve the awareness of hepatitis B among the general population.
Recommendations arising from the review include strengthening of data collection systems, developing therapeutic protocols and implementing a treatment pilot program for hepatitis B, broadening the availability of diagnostic testing, and integrating the response to hepatitis B into all levels of health service provision.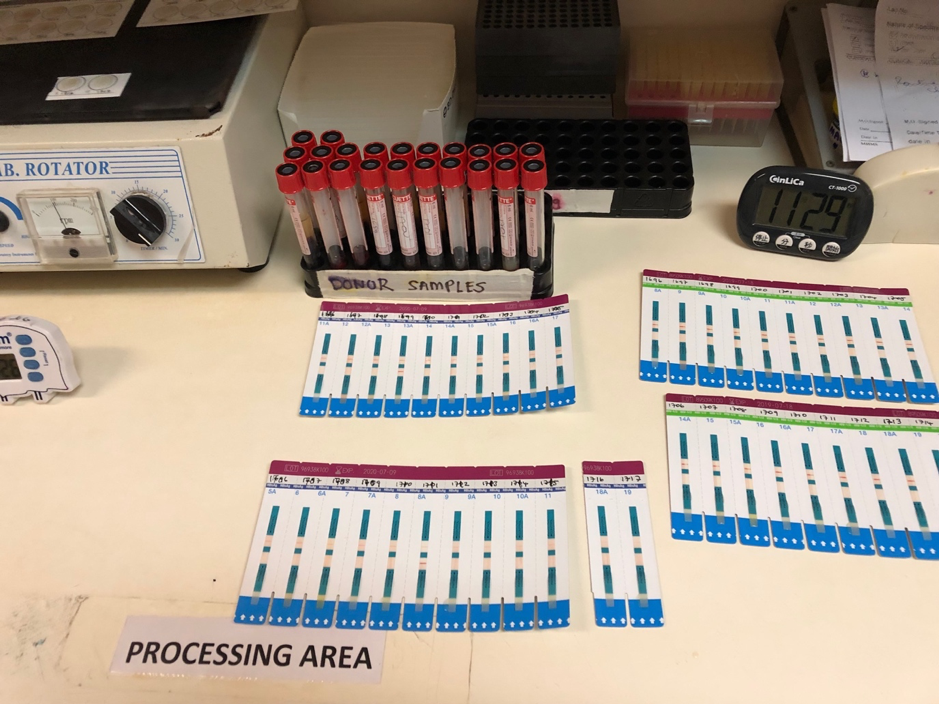 Blood donor screening in Honiara
Fiji
Nicole Romero and Associate Professor Ben Cowie, Director of WHO Collaborating Centre for Viral Hepatitis, undertook their scoping visit in Fiji from at the end of July.
Fiji has achieved high hepatitis B infant vaccination uptake for many years, resulting in a substantial reduction in the prevalence of chronic hepatitis B nationally – now estimated at between 2 and 4 per cent. Fiji's commitment to universal health coverage, including free treatment in primary health centres and hospitals, plus pathology and essential medicines, provides a strong basis on which to build comprehensive viral hepatitis responses.
Substantial progress has occurred since a WHO viral hepatitis situational analysis on Fiji was published in 2016, including;
The development and release of a National Action Plan, and clinical guidelines for the management of hepatitis B
Inclusion of tenofovir for hepatitis B on the Essential Drug List, with procurement for the national treatment program expected in the coming months
Discussions and planning around treatment access in primary care and referral hospitals, laboratory support, and harnessing existing surveillance and clinical information systems to monitor the response
While challenges certainly remain, we have observed an impressive sense of commitment and capability regarding the viral hepatitis response in Fiji.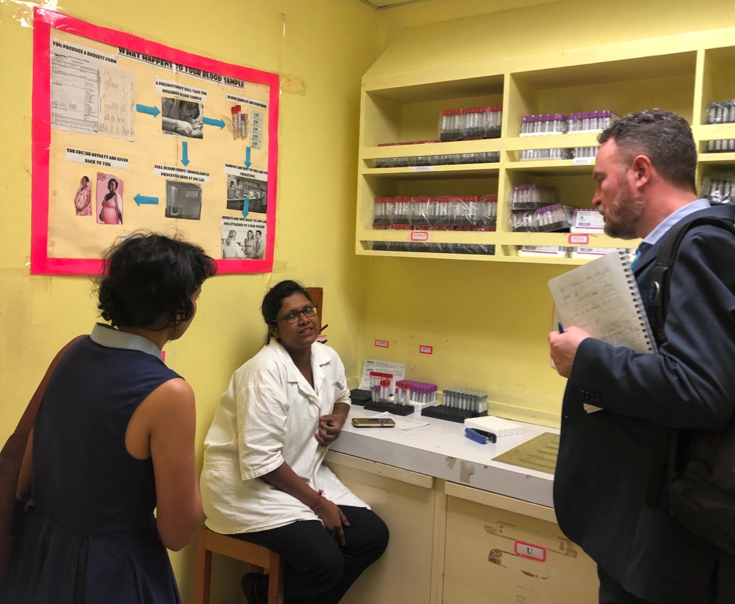 The WHO Collaborating Centre for Viral Hepatitis at the Doherty Institute performs a broad range of activities supporting national and global control of viral hepatitis, including basic research and reference virology, epidemiological and surveillance research, treatment and prevention initiatives, and training and regional capacity building. In addition, the Centre is active in public health policy development and assists the WHO in implementing the Global Health Sector Strategy on Viral Hepatitis.
News Archive