25 Apr 2023
World Malaria Day: 25 April 2023
On the 25 April 2023, the Doherty Institute acknowledges World Malaria Day, a day to raise awareness and recognise the global efforts to control and fight the disease.
The Doherty Institute is home to several research teams who work on malaria. The infectious disease is caused by single-cell parasites that are transmitted by mosquito bite, invade liver cells, and re-produce in their millions inside red blood cells. Despite malaria incidence holding steady during the COVID-19 pandemic, there were still 247 million cases and tragically, 619,000 deaths, mostly children, in 2021.
In 2022, the World Health Organization (WHO) shared the good news that a world-first malaria vaccine had been deployed in Ghana, Kenya and Malawi, but also stated that "there is an urgent need to ramp up investment in new malaria tools […]."

Doherty Institute researchers continue to work at the forefront of malaria research. Here's a select snapshot of our work from the past three years:

Antibodies can protect us against malaria; but not all antibodies are equal. Professor Stephen Rogerson co-led a study in which a wide "systems serology" screen was performed to identify malaria proteins targeted by antibodies. They found seven types of antibody associated with protecting pregnant women from placental malaria, a major cause of poor pregnancy outcomes.

Professor Bill Heath FAA and senior colleagues, Dr Lynette Beattie and Dr Daniel Fernández-Ruiz are innovating new ways to vaccinate against malaria, by targeting parasites inside liver cells before they have time to cause symptoms. Professor Heath led a study in collaboration with Professor Painter (Ferrier Institute, NZ) and Prof Hermans (Malaghan Institute, NZ), describing a new experimental vaccine that can generate very long-lived protective immune cells in the liver.

Dr Beattie led a study which showed that administering dead malaria parasites along with a drug that stimulates rare immune cells called Natural Killer T cells, could help generate liver immunity.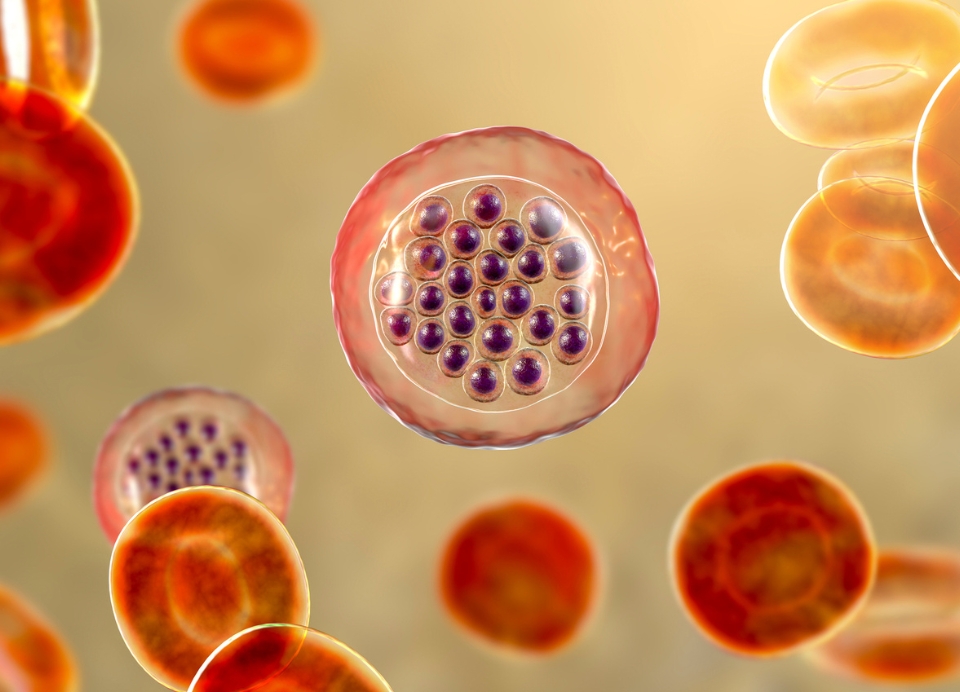 Malaria-infected red blood cells
Vaccines often contain fragments resembling parts of the micro-organism to be protected against. Dr Fernández-Ruiz identified a new protein fragment from malaria parasites that could be incorporated into the next generation of malaria vaccines.

Malaria parasite strains can spread across continents, making it more difficult to eliminate malaria. Professor Karen Day AM led an international collaboration to make a database of approx. 40,000 tiny variations in malaria parasite DNA sequences, which allows scientists to better track parasite movement around the world.

Developing new anti-malarial treatments is an important goal. Professor James McCarthy has pioneered safe ways to test antimalarial drugs in human volunteers experimentally infected with malaria parasites. This year, with Associate Professor Barber at the QIMR Berghofer Institute, Professor McCarthy tested if the anti-malarial drug, tafenoquine, could be used at lower doses, to enable more widespread use in all patients.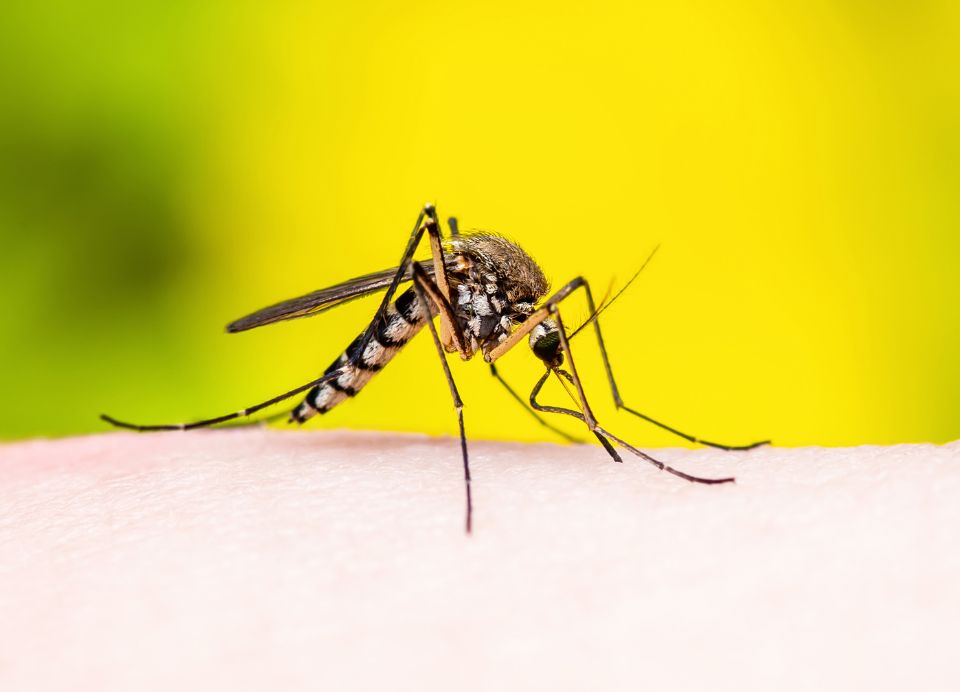 Malaria is an infectious disease is caused by single-cell parasites that are transmitted by mosquito bite
Only certain forms of the malaria parasite can be transmitted back to a mosquito to complete the life-cycle. Dr Michael Duffy helped to define changes in packaging of parasite DNA that control the development of these transmissible forms of the parasite. This information could be used to develop drugs that block transmission of parasites from one human to another.

Understanding how new anti-malarial drugs work inside the body can help in deciding how best to combine them for treating patients. Associate Professor Ashraful Haque, with Professor Davenport and Dr Khoury (Kirby Institute, Sydney) found that two drugs, one new, called SJ733, and an established one, pyronaridine, though similar in their ability to control parasites, did so with very different modes of action.
News Archive